In a press release issued Monday, November 19, Airbnb announced that it is removing listings "in Israeli settlements in the occupied West Bank [Judea and Samaria] that are at the core of the dispute between Israelis and Palestinians."

This only applies to Jewish communities, not Palestinian ones. While national conflicts exist all over the world, Airbnb chose to implement this very anti-semitic policy specifically.

What about the Palestine communities that Israeli citizens are not even allowed to enter?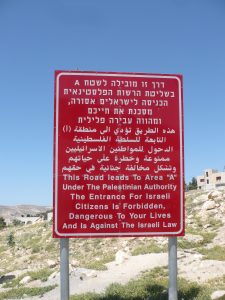 What about the conflicts in Kashmir, Tibet, Northern Cyprus, Western Sahara, South Ossetia, and other conflict zones?

Please oppose discrimination by Airbnb! Sign the Petition TODAY to demand that Airbnb reverse this discriminatory action: https://standwithus.co.il/action-center/oppose-discrimination-by-airbnb

You can read more about the Airbnb announcement here:
If you're like me, you're probably wondering, now what? What other options do I have when traveling beside staying at an expensive hotel/motel, which is not always in the ideal location?

Well, fortunately, there are so many other vacation rental sites out there. Here are 9 Airbnb Competitors That You Should Know About.

Please comment below if you know of any others.