So I went for it and got myself a "fix" for my birthday this week.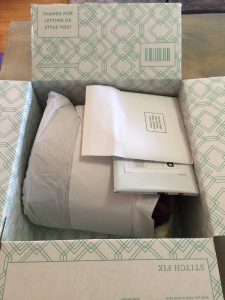 Style cards included to help coordinate your outfits: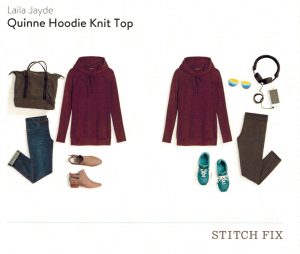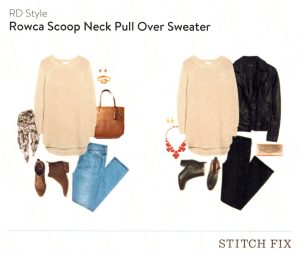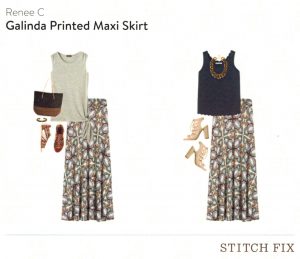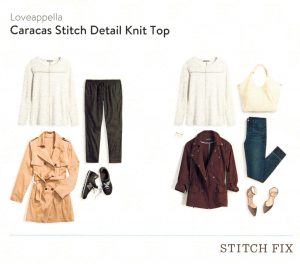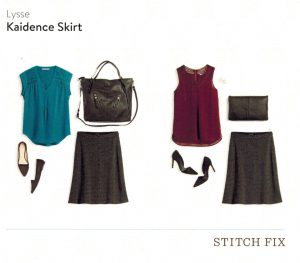 The final verdict was: I LOVED IT!!! Seriously, I wanted to keep everything but unfortunately could only afford one thing at the time (so I kept 2, ha!). I ended up keeping the purple hoodie because it was so comfortable and cute. Then I posted about it in a Facebook group and everyone confirmed my thoughts about the long skirt. I couldn't decide which to keep, so I kept both.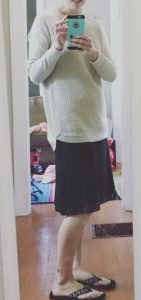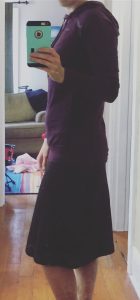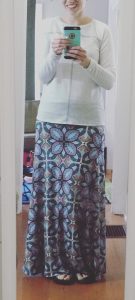 I was so happy with Stitch Fix because they listened to my preferences which included how I am an Orthodox Jew and I cover certain body parts and do not wear pants.  Do you know how frustrating it is to go shopping and to spend HOURS searching for something that is modest and your style? Sometimes to not even find anything.
The best part is, you can order your fix whenever you'd like. This isn't a subscription you have to commit to. Just choose: On demand: I'll schedule each Fix when checking out.
Please note that if you buy all 5 items a 25% discount is applied. Once you get your items and decide what you want to keep, double check the price with the items you want and with all five items, sometimes it is actually cheaper to keep all 5 items.
To return any items, USPS.com offers free pickup with your regular mail delivery. See this link for more info.
Get your first $20 styling fee waived for 30 days when you sign up using this link.
Here are my tips, if you are an Orthodox Jew and want to try Stitch Fix:
The "What types of jeans do you prefer?" question on your style profile… don't answer it.
"What do you like to flaunt? What would you rather downplay?"

I answered "less is more, keep it covered" and "I'd prefer a more relaxed fit" for all of these questions.
Make sure you have a Pinterest Board of styles that you love for your stylist to look at.
Here's what I put under "Final Thoughts":

I'm an Orthodox Jew so I only wear skirts and my clothing covers my knees (skirt must cover knees when sitting), elbows, and collarbone. Often I will just wear a long sleeve shirt underneath other shirts. I usually wear closed-toe shoes.
When I ordered the fix I also made a note to see what I had written on my style profile under Final Thoughts.
See more of my Stitch Fix finds on Pinterest.