Received another Stitch Fix and this time I had a lot of requirements for the clothes they sent me. They needed to be modest (or the ability to wear a shirt underneath), comfy and something I can move around a lot in for my new job at a preschool aftercare program, and something that will grow with me a bit during this pregnancy.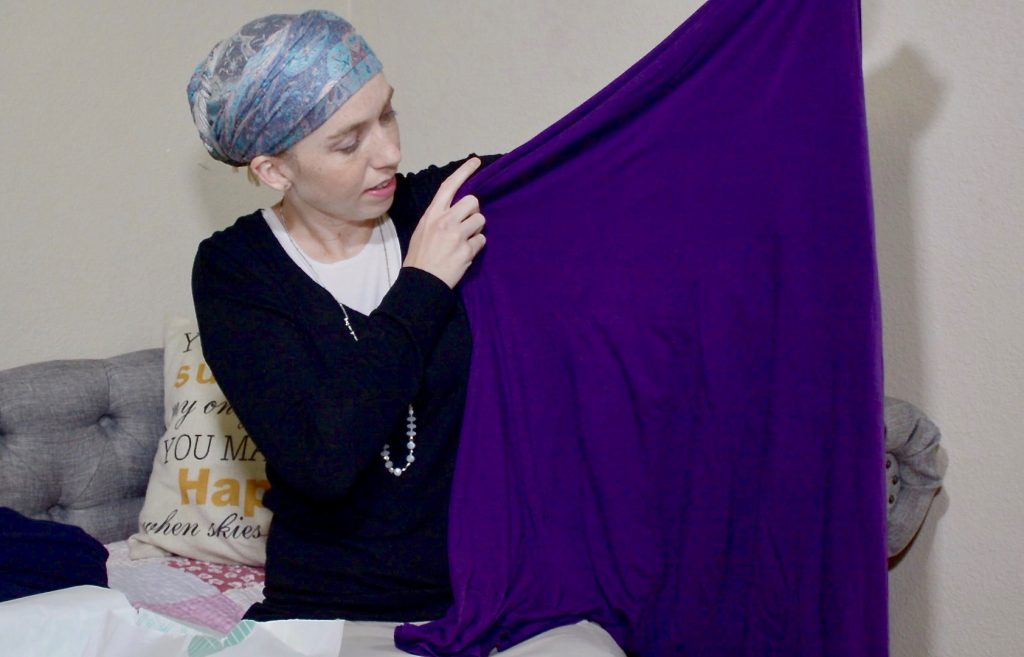 If you aren't familiar with Stitch Fix, it is a monthly clothing and jewelry subscription. They send you 5 items every month, you pay $20 and that $20 goes toward whatever you purchase from the box. Use this referral link to get your first box free, with no obligation.
It's really cool because you can try everything on and what you don't like you can send back. Every box has a free prepaid return envelope. You can just fill this large envelope up with whatever you don't want and drop it off at the post off or schedule a free pick up during your normal mail delivery time via USPS.com. So easy!
Stitch Fix is a really great concept and your money really does go a long way. And if you decide to buy all 5 items they give you a 25% discount off of your total. Sometimes I've found that if there's one item I don't like so much it's actually worth it to keep all 5 after the 25% discount.
I personally don't have them send me fixes on a set schedule. I chose "send me fixes on demand" on checkout so that I can decide when I want each fix, whether it be now or a year from now.
As I've said before, I LOVE Stitch Fix because I absolutely hate going to the store and shopping for clothing. Especially now that I'm primarily a stay at home mom and because I have chosen to dress modestly. It is impossible sometimes to find anything that will work for me at the store. And then I spend so much time shopping just to find nothing.
The other thing about Stitch Fix that I love is that every single time I've had a problem, they've fixed it right away and often even give me credit towards my next box. With this box, I asked if they could extend the date that I had to send it back by, and they did, no questions asked.
If you haven't read my first blog post about Stitch Fix, you should go check it out. I explain all of the ways that I managed to get modest clothing from Stitch Fix. It's really simple. Another thing that Stitch Fix now offers is a style quiz. Which they show you a piece of clothing and say would you wear this? And you give it a thumbs up or a thumbs down. I think this helped them to better see my unique style, and I highly recommend going through the quiz occasionally (it is always changing with new clothing items).
So… did they meet all of my requirements this time? Yes! I was actually pretty shocked at how well they did with such crazy requirements I had. Everything was my style, and fit perfect. Each item was super comfy and I was very happy with this Fix.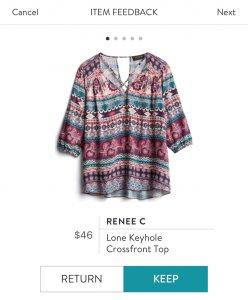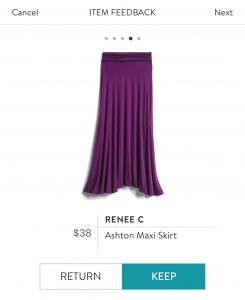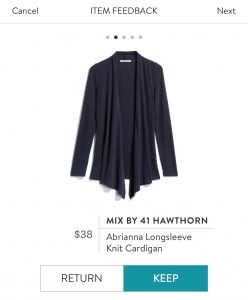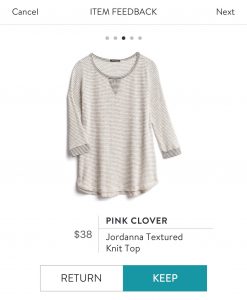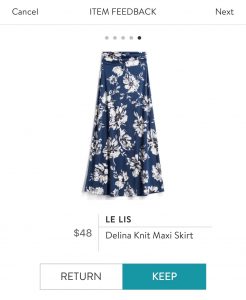 I hope you will try it out. Make sure you check out my first Stitch Fix blog post so you can see how I managed to get all tznius (or modest) clothing. And like I said before, please use my referral link to try it out for free with no obligation. Once you are signed up you can invite your friends using your own referral link and you will receive credit if they try it out.