This year I wanted to do a "made in Montana" theme. But as usual, I procrastinated until the last minute. And with trying to get our house ready to sell, everything is in chaos and disorder. But I am happy with what we came together with!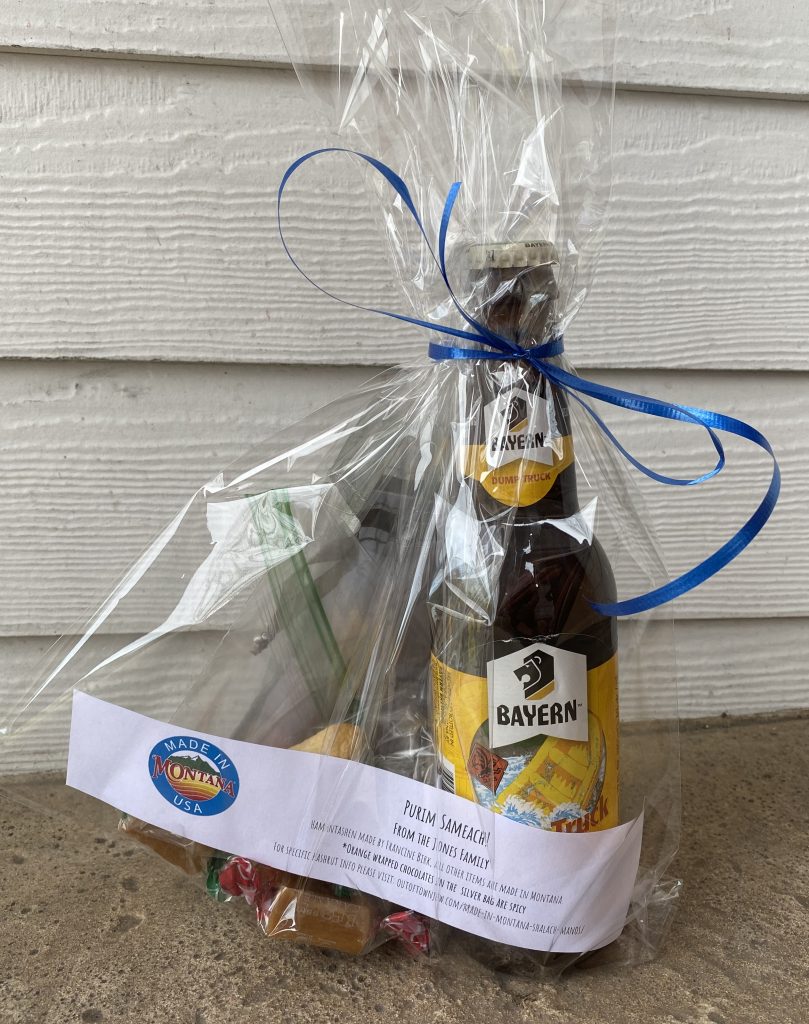 Luckily I was able to get a couple of things together (mostly due to the amazing companies I ordered from and also the help of the Bozeman Chabad).
Hamantashen is dairy and was made here in Seattle by Francine's Desserts.
Montana beer from Total Wine.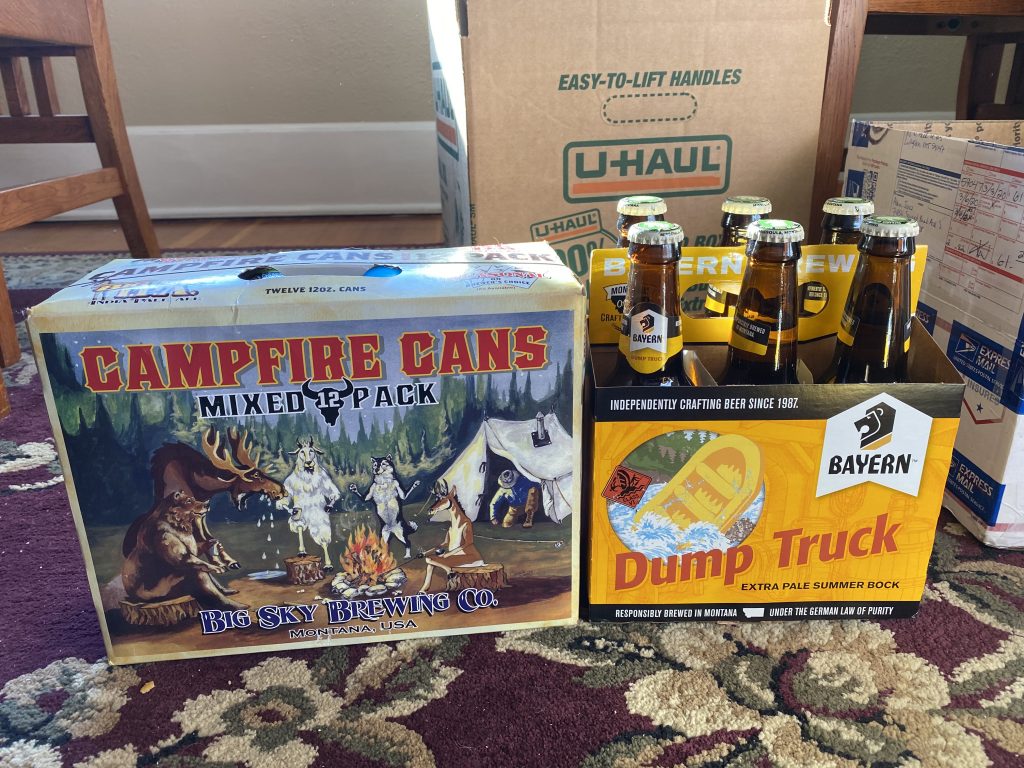 The silver bags with chocolates and spice samples were made by Camino Spice. I verified with the certifying kashrus agency and the samples are all kosher, but I will also attach the kashrus letter.
*Orange wrapped chocolate is spicy!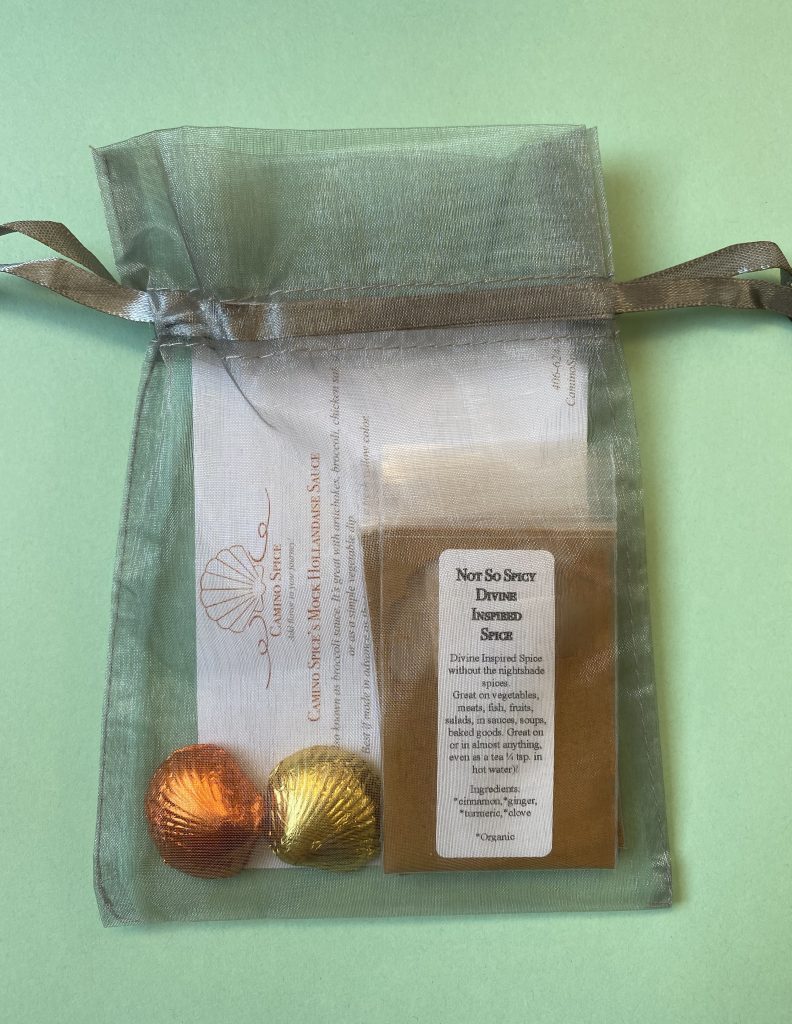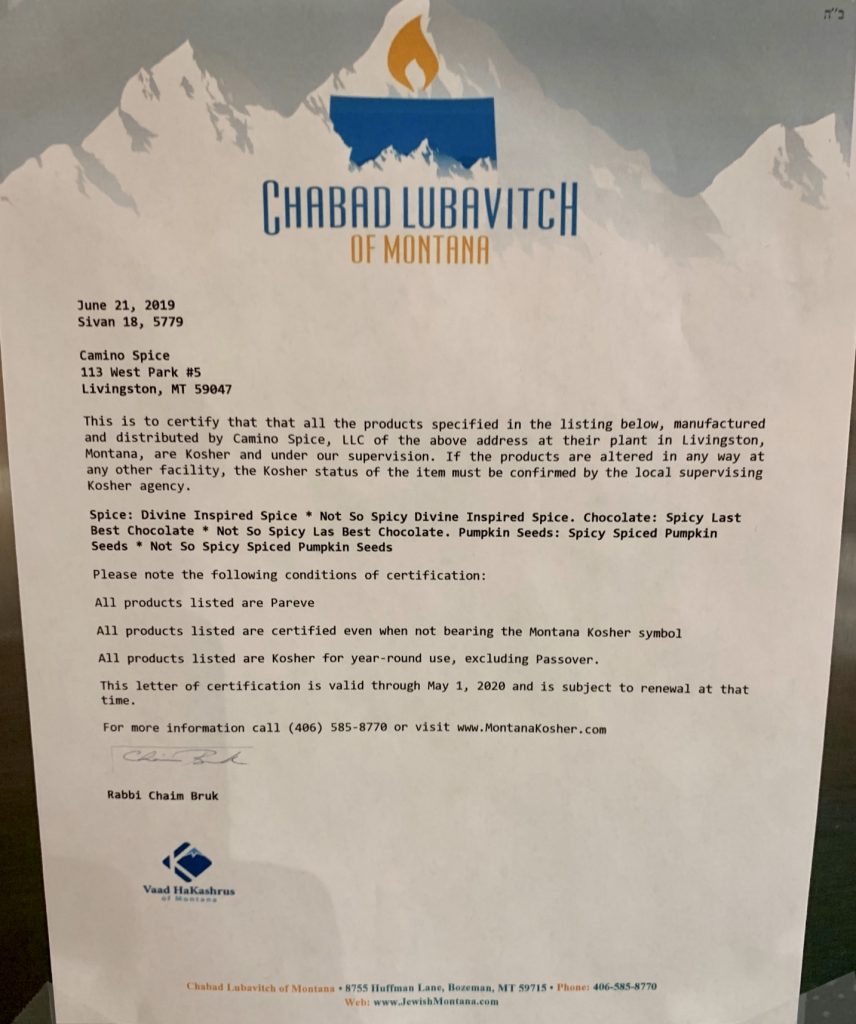 And last but definitely not least: Bequet Caramels!