Alki Beach is very beautiful, with sand so soft you could easily walk barefoot along the whole beach. There is a great view of the Seattle skyline from the beach. It's where the original settlement of Seattle was until they moved to where downtown currently is. Apparently, Alki beach was made famous from a scene in Sleepless in Seattle. I guess it's a movie I need to rewatch.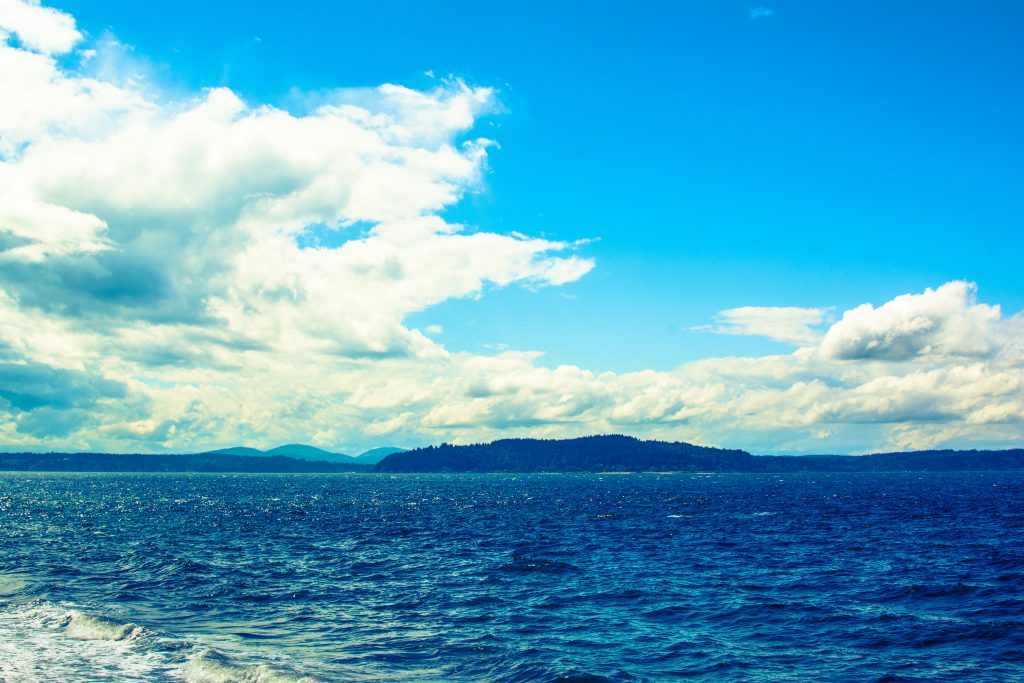 Although I've never seen any, Orca whales and other marine mammals can often be seen from the beach. Check out https://thewhaletrail.org/alki-beach-park-2 for more info.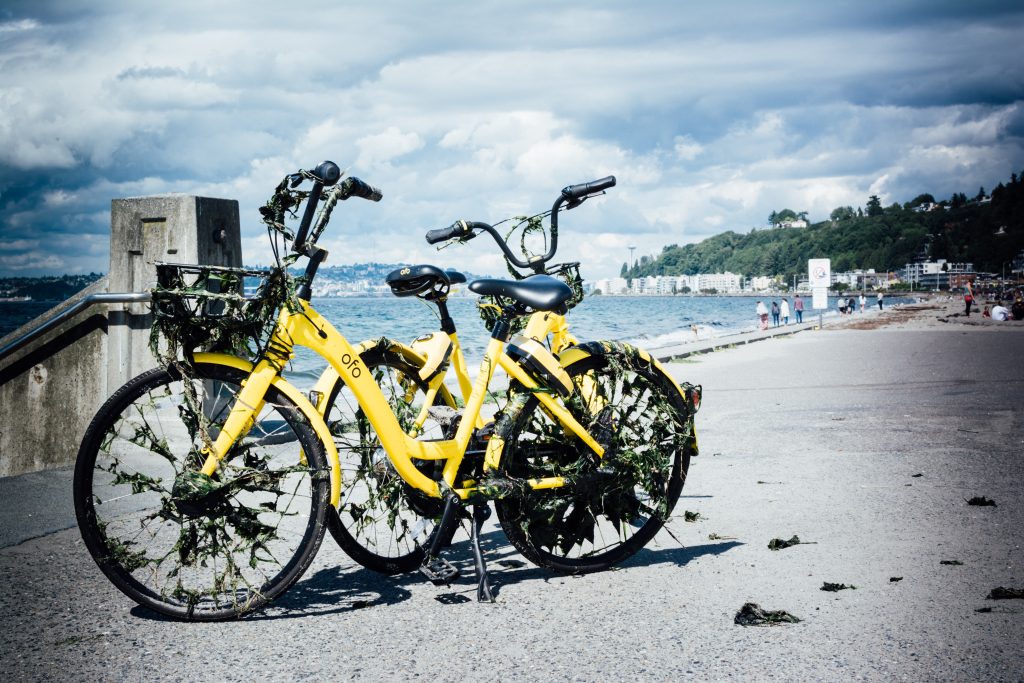 Alki has lots of beach area for you to just find a spot to sit and hang out. There's also lots of picnic tables and some grills. Bathrooms were nearby. And there's a lot of cute storefronts along the road bordering the beach.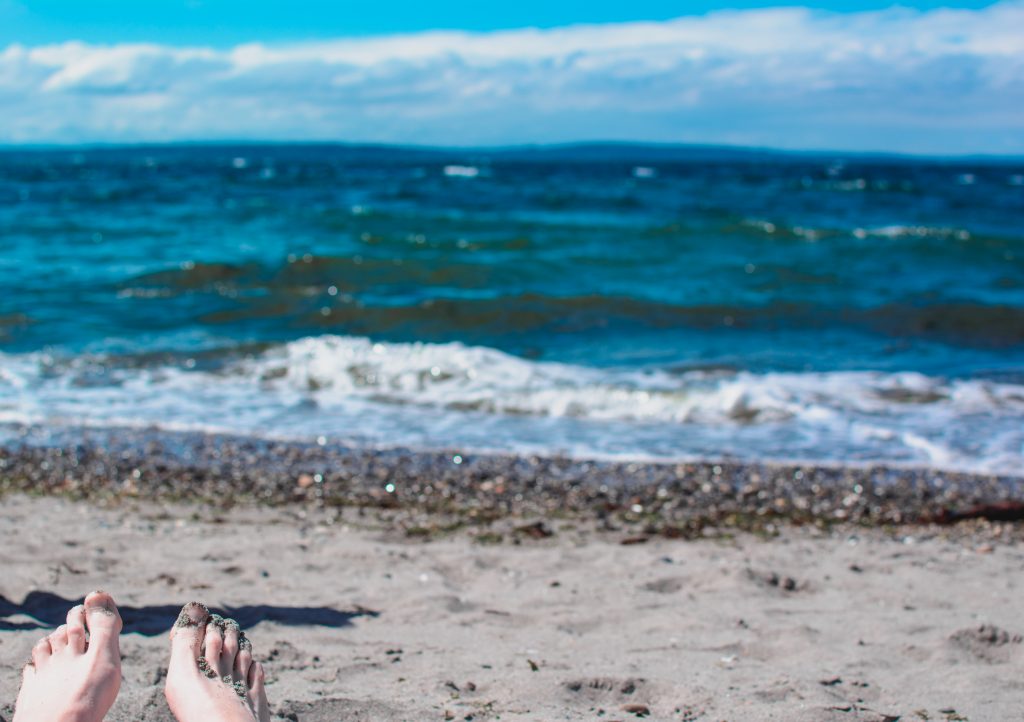 I brought a small box with which was in our recycling and our daughter collected small rocks, sticks, and seashells and put them in it. She had a lot of fun just doing that. We also brought some sand toys (shovel and buckets), and she spent plenty of time just digging in the sand.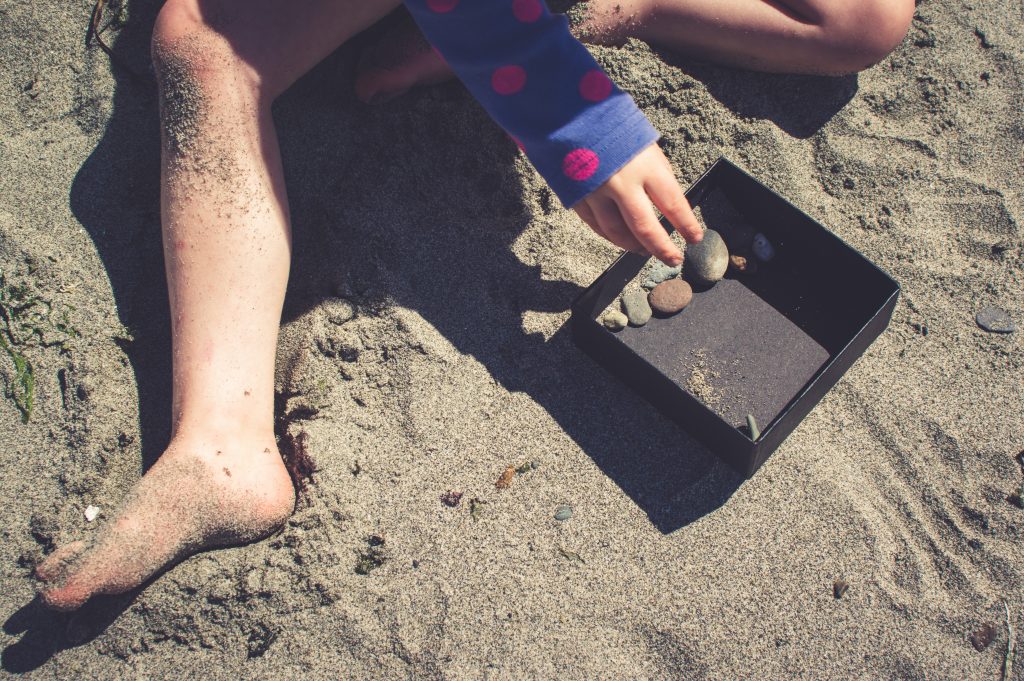 I highly recommend this to anyone with kids of any age. It was so much fun and so easy to do. I feel like there's something for every age here.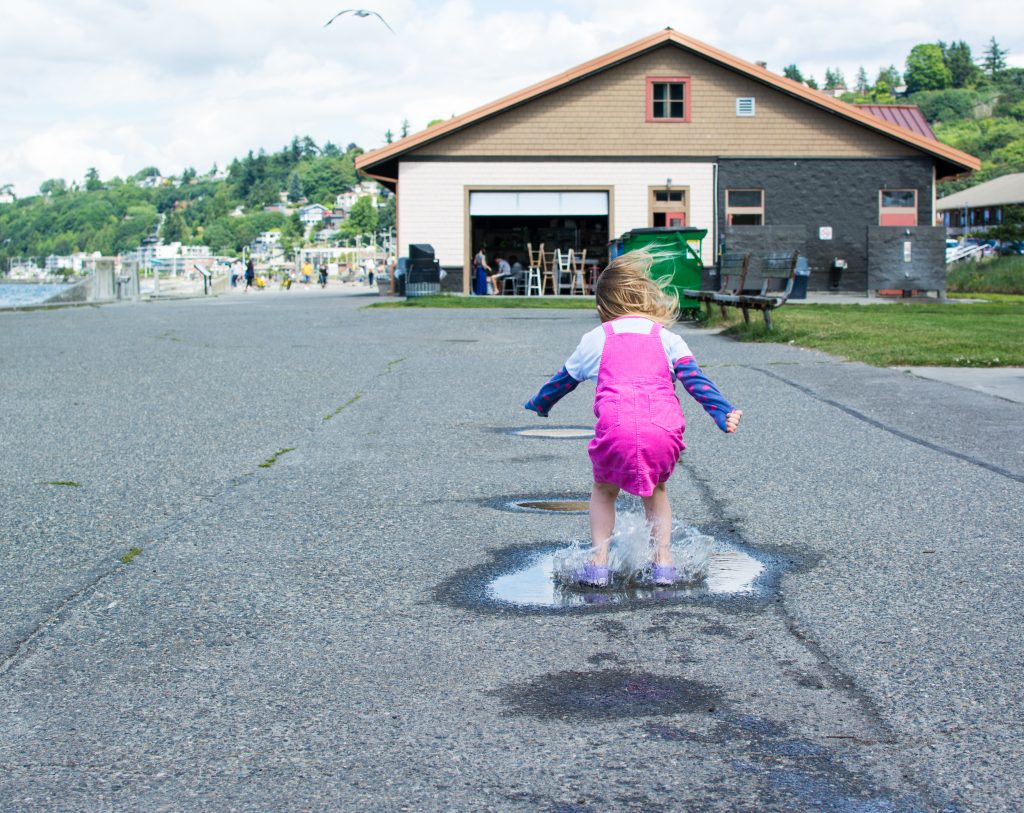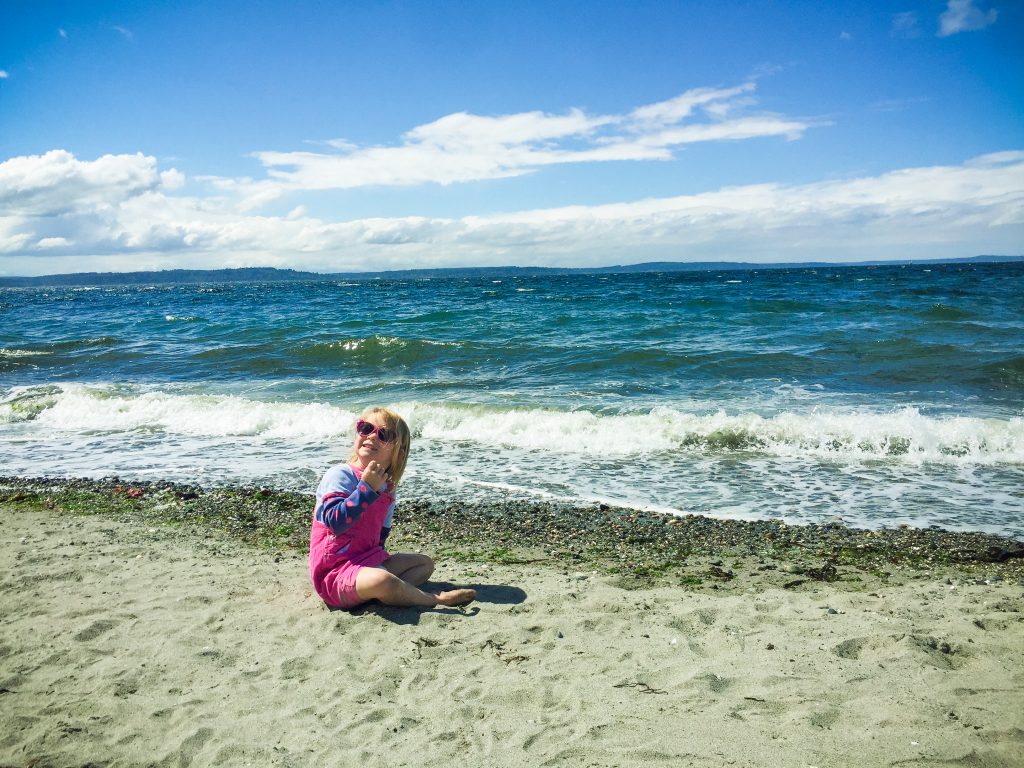 My one suggestion though is this: Beaches are often windy. If you wear skirts like me, I would advise wearing ones that don't easily blow up in the wind (I learned my lesson, lol) like this one from Kosher Casual or even a swim skirt such as this one from HydroChic or this one from Aqua Modesta.